We are excited to present Sleeping Beauty, streaming now through June 18, 2021!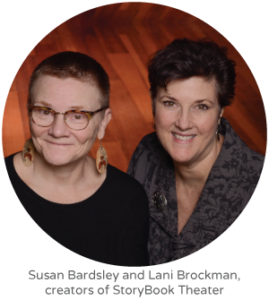 We are thrilled to provide you the ability to enjoy our production from the safety of your homes. During this time, StoryBook Theater understands the need to connect in a positive way and we are excited to do just that by sharing the power of live theater – virtually.
Below is a link to register to view a recorded performance of Sleeping Beauty. In addition to the recorded performance, you also have access to a printable Playguide and Curriculum Guide. These guides contain fun, educational materials that explore the show's theme and story, provide customized activities and games, and introduce your family to the unique elements of a live theatrical performance.
A big thank you for the generous support from AAA Washington, Premera Blue Cross, Safeco Insurance Fund, Lee Johnson, and Tulalip Tribes Charitable Contributions for making this possible. We hope you enjoy this 'live theater experience' about following your dreams. Enjoy the show!
About Sleeping Beauty: Princess Beauty is a cutie but being pretty doesn't cut it when what you really want is to slay dragons and find adventure. Will Beauty get to be her very own hero – or will she be interrupted by a 100-year nap? And will the Prince save her – or will she save him or will they save each other? (This StoryBook version isn't just for girls – the boys will love it, too!)
Stay tuned for StoryBook in the Park this Summer! Learn more HERE.